Town Of Moreau Recreation Department
Phone (518) 793-0196
19 Jan Avenue Moreau, NY 12828
---
SHOULD YOU HAVE ANY QUESTIONS REGARDING OUR RECREATION PROGRAMS,

PLEASE CONTACT OUR RECREATION DIRECTOR SANDY MAHONEY AT:
recreation@townofmoreau.org

HARRY BETAR PARK HOURS
8:00 a.m. to 4:00 p.m.

SKATING & SLEDDING
(Weather Permitting)
Friday & Saturday
8:00 a.m. - 8:00 p.m.
Sunday - Thursday
Please check with the Rec Maintenance for
skating & sledding availability after 4:00 p.m.

Recreation Maintenance Building
(518) 793-0196 or (518) 307-2423

SANDBAR BEACH HOURS
Closed for the Season
The Town Beach is located at the bottom of Beach Road in the Village of South Glens Falls

Thursday through Saturday 10:00 am - 7:00 pm
Sunday through Wednesday 10:00 am - 6:00 pm


Sandy Mahoney - Recreation Director, Part Time


David Jones
Working Supervisor -
Buildings and Grounds
Photo not available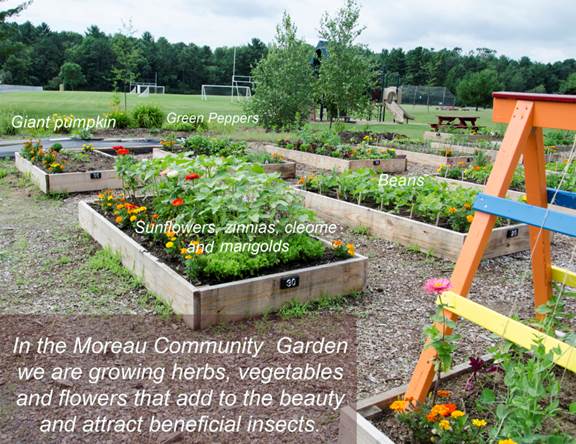 Field and Pavilion Use Request
To request a field for use, download and print the Field Use Request application (click here to download) and bring it to the Town of Moreau office. To see the list of rules for Field Use, download here. To request the use of a Pavilion, please download the following form: Park Use Request and bring it to the Town of Moreau offices along with a completed Hold Harmless form: Hold Harmless Form as well as a signed Rules and Regulations Form: Rules and Regulations
For questions pertaining to field use, please contact the Recreation Department at 793-0196
FEE SCHEDULE
Click here for the fee schedule for Field and Pavilion Usage
Click here to see how Field Usage Costs are determined for Travel Softball Tournaments
FIELD USE CONTRACTS
South Glens Falls Youth Baseball
South Glens Falls Girls Softball

Click here to download: 2018 Garden Bed Application

Please note that a $10.00 fee must be included with your application (See Application)
Learn how to grow fruits, vegetables, herbs, and flowers using organic methods
Gain valuable gardening knowledge and experience from a Master Garden Coach
Connect with the community, learn healthy eating habits, and make new friends
Grow a plot with family, friends, on behalf of your organization, or all on your own!
Join us Tuesdays from 9 AM – Noon to learn from local gardeners, all are welcome!
Sign up by visiting Town Hall at 351 Reynolds Road, Moreau, NY 12828 to fill out a form from 8 AM – 4 PM, fax your registration to 792-4615, or download the form and mail to the above address or email to
recreation@townofmoreau.org
today!
Pavilion Rental
Fees must be paid at time of reservation
No Reservations are held until all proper paperwork has been turned in - See links above
Check out the Youth Sports New York Website www.youthsportsny.org