Town Assessor
Leah Cronin, Sole Assessor
Email:
Riley McGuiggan, Senior Assessment Clerk
Email:
Phone: (518) 792-1030 Ext 4
Assessor's Office Hours: Monday-Friday 8AM - 4PM
Closed all major holidays
Change of Assessment
Change of Assessment notices were mailed out to property owners on April 1, 2021. If you do

not agree with the tentavive assessment you can submit a grievance application to the board of assessment review by May 25,2021. For more information please click HERE
.
Podcasts, information regarding property assessments, inventory data and sale information will be available beginning April 1, 2021 a
t
https://townofmoreau.prosgar.com/
NEW HOMEOWNER'S: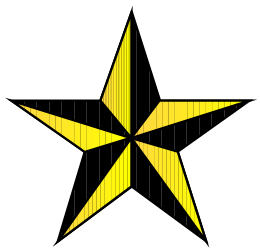 Register For The STAR Credit HERE
Assessment Information

Hours of operation:
Monday thru Friday 8:00 am to 4:00 pm
Level of assessment:
100%
Last Revaluation:
2010
Available Exemptions:
Senior Citizen, Alternative Veteran, Cold War Veteran, Enhanced STAR, Clergy, Agricultural, & Non-Profit.


Assessor's Calendar Year

| | |
| --- | --- |
| Valuation Date: | July 1st |
| Taxable Status Date: | March 1st |
| Exemption Filing Deadline: | March 1st |
| Tentative Roll: | May 1st |
| Final Roll: | July 1st |
Job of the Assessor:
The assessor is responsible estimating the value of real property within the town and produces a yearly tentative and final assessment roll, which is the document that contains every property description and value of real property in the municipality.
The assessor also updates new construction, and major improvements to existing structures as to maintain a current value. The assessor also approves and keeps track of property tax exemptions Senior citizen, School Tax Relief (STAR), veterans and agricultural.
The assessor reviews every transfer of real property in the municipality. The basic information on the buyer, seller and sale price is reviewed for accuracy. Assessment records are then updated.
BELOW YOU WILL FIND THE LINK TO THE TOWN OF MOREAU
ASSESSMENT RECORDS
This site provides access to all Saratoga County Real Property information.
Users may access tax maps, photos, comparable assessments and sales.
Disclaimer
The Town of Moreau's Assessor has compiled the data contained on this site for
the sole purpose of property assessments and taxing information.
This information is not intended for use of any other purpose.
The Town of Moreau is not liable for accuracy of data appearing on this site.
The complexity of Equalization Values and Taxable Values:
A municipality is authorized to assess at market value. The Assessed value is the level of assessment
a community is assessing at, in this instance the Town of Moreau has a LOA (level of assessment) of
100%, which is the taxable value, based on sales and other components throughout the year.
The equalization rate is the state's means to assure property tax allocation among taxing jurisdictions
and to allocate State Aid for Education. Aside from apportionment of taxes among municipal
segments of school district, counties and distribution of State Aid for Education, the rate is used
to establish tax and debt limits, determination of state assessments such as state-owned land, railroad,
agricultural values and the level of star exemptions. The rate takes into consideration all major type
properties. Equalization rates DO NOT indicate the degree of uniformity among assessments within a municipality.
The Town of Moreau is seeking individuals possessing knowledge of
property values to serve as members of the Board of Assessment Review. Please Submit your
Application
and Resume to the Town Clerk
Exemption Applications

Cold War Veteran's Exemption


Alternative Veteran's Exemption
Limited Income Senior Exemption
Agricultural Exemption


Assessor's Office Links

Tax Rates (Per $1,000 of assessed value)

Star Exemptions 2021-2022

Basic Star - 36,470

Enhanced Star - 85,940