The Town of Moreau Office Building is located at 351 Reynolds Road, Moreau, NY 12828. Located in Saratoga County, New York, the Town of Moreau is conveniently located in the northern section of Saratoga County approximately 15 miles from the Saratoga Race Track and Racino, Saratoga Performing Arts and historic downtown Saratoga Springs.
The Town of Moreau is an easy 45 minute ride north of Albany our State Capitol and less than 10 miles from the popular Lake George vacation area and the Great Escape Amusement Park. The Town of Moreau is in close proximity to the serene and beautiful Adirondack Parks Region, home of the High Peaks and 3 hours from the Canadian border.
Click here to view the Final Draft of the Town of Moreau Comprehensive Plan
Should you have any comments or concerns regarding the Draft Comprehensive Plan, please contact the Town's Zoning Administrator - Jim Martin - 518-792-1030 X 3 or zoningadministrator@townofmoreau.org
Annual Water Quality Report
We encourage all water customers to read the Annual Drinking Water Quality report by clicking on the link below. Any water customers who prefer to receive a paper copy of this report annually by USPS or e-mail, please call the Town Clerk's Office at 792-1030 Ext. 3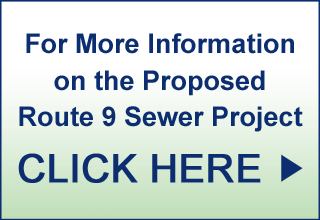 All program signups and recreation information is available on the Town of Moreau website - just click on Departments and then Recreation Department.
New Community Events Calendar is now online - Click here!
If you are interested in signing up for the Reverse 911 Emergency Notification system, please register your cell phone using the following link. Landlines are already registered. Any questions, please call Saratoga County Office of Emergency Services at 518 885-2243.
http://www.hyper-reach.com/comsignup.jsp?id=22342
Looking For Memorabilia: Mary Antis, Historian for the Town of Moreau, is looking for memorabilia from the Joy Store. If anyone has any memorabilia that they would like to donate to the Town of Moreau, please bring them to the Town Clerk's Office, 351 Reynolds Road, Moreau, New York. Any items donated will be greatly appreciated. If you have any questions please call Mary Antis at 793-9654.
Note: Audio of the Town Board meetings can be heard by accessing the drop-down menu of Boards/Committees and selecting "Audio".
Revised Cemetery Rules & Regulations 10-30-12
Friends of Moreau Cemeteries link below:
https://www.facebook.com/FriendsOfMoreauCemeteries
Click here for information relating to helpful senior living resources for the elderly provided by "Senior Guidance"
Right to Farm Law
The Town Board adopted a Right to Farm Law, which is based on the State's Right to Farm Law, which is under Section 308 of the Agriculture & Markets Law. It affords activities that take place in those areas certain protections one of them is that local governments cannot implement local policies or ordinances that would infringe upon generally accepted best management practices that are occurring in the agricultural district. The Town of Moreau Town Board had the foresight years ago to adopt that local law to reaffirm its commitment to the agricultural industry.
***Help our emergency responders and please clear the snow in and around fire hydrants. Seconds count in an emergency.***
| | |
| --- | --- |
| | Big Boom Trail - designed by the 2015 Design Studio Team at the University of Albany. The proposal will connect trails from Corinth, through Moreau State Park, the Town of Moreau, & the existing Feeder Canal Trail in South Glens Falls |